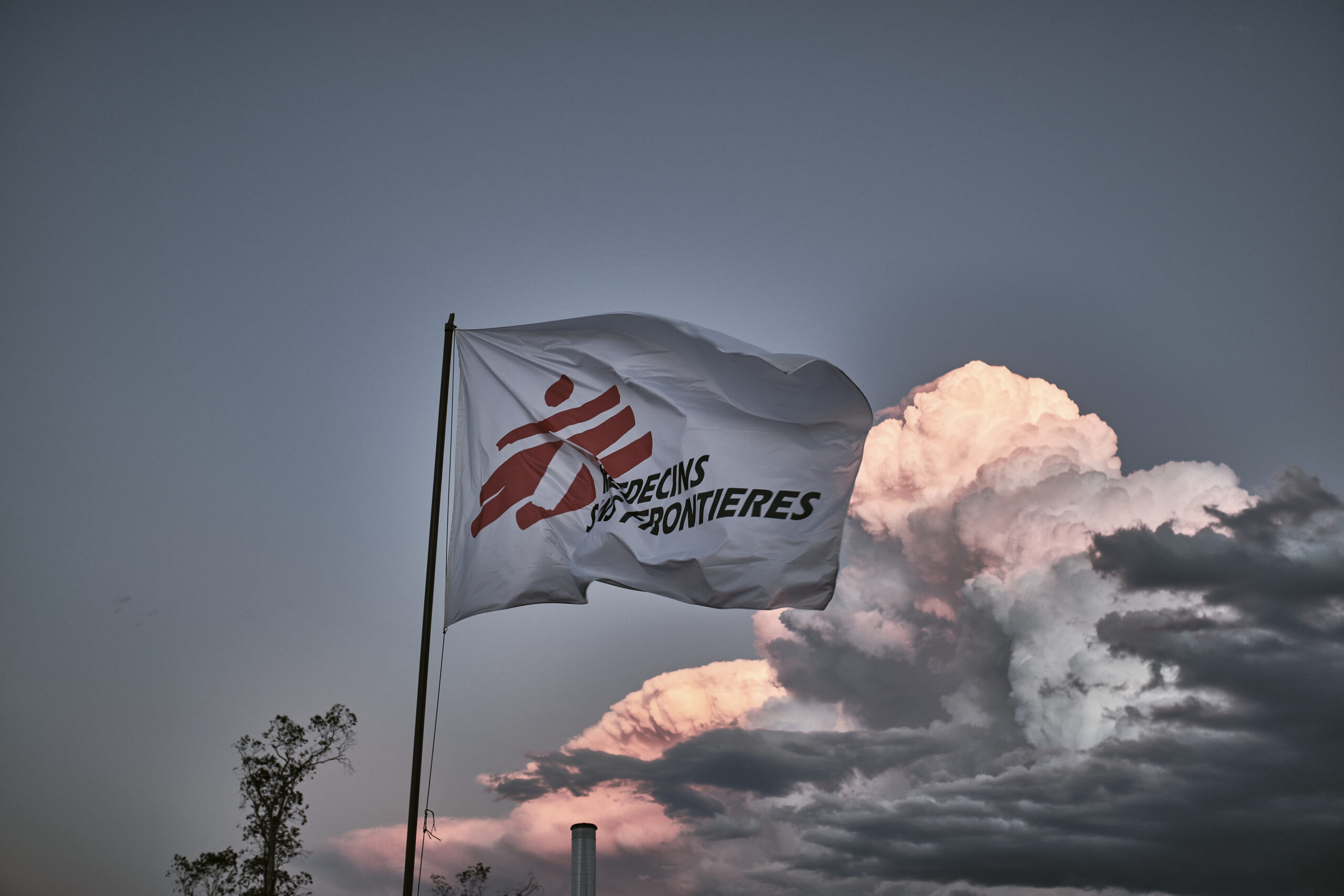 © iAko M. Randrianarivelo/Mira Pho
Webmaster
Stillingen er ikke længere slået op.
We are looking for a technically strong and performance-oriented Webmaster for our office in Copenhagen.
The role is a key technical role responsible for the robust operation, performance optimization, and technical enhancement of our web presence. With a strong command of web technologies and a commitment to technical excellence, this role ensures that MSF's online assets deliver a seamless and high-performance user experience while remaining secure and compliant with industry standards.
In this role, your work will directly contribute to our goal of increasing our online visibility, supporting the communication of our work, recruitment of local and international staff, as well as generating long-term, sustainable growth through efficient solutions. You will work on larger development projects, that you help identify and scope, as well as day-to-day operations.
By joining the MSF team, you will be part of a dedicated and diverse group of individuals who share a common goal: to save lives and alleviate suffering where it is needed most.
Key Responsibilities:
Website Technical Management: Overseeing the technical aspects of our website, in close collaboration with our external partners.
Web Performance Optimization: Continuously monitoring and improving website performance. Implementing strategies to reduce page load times and improve overall user experience. Conducting usability testing and A/B testing on the website, especially for our donation forms, campaign landing pages etc. to create a seamless user experience and optimize performance.
Website development/updates: supporting the team with on-going development and needs for digital assets such as landing pages for campaigns or other content related to the ongoing communication of our work.
Integration of Fundraising Systems: Collaborating with the fundraising tech team to integrate the website with fundraising-specific systems, most importantly our payment gateways, ensuring seamless data flow between these systems.
Security and Compliance: Ensuring that donor data is secure and compliant with relevant data protection regulations (e.g., GDPR). Conducting regular security assessments and audits to protect sensitive donor information.
Technical SEO: Implementation and monitoring of the outcome of our SEO strategies to enhance the website's visibility for fundraising-related keywords, optimizing landing pages, and improving search engine ranking on prioritized topics.
Reporting and Performance Metrics: Ensuring valid and correct measurement of our digital platforms and activities. Implementation of tracking scripts and monitoring of website performance. Presenting data-driven insights to guide fundraising and communications strategies.
Supporting Events: Overseeing the technical aspects of virtual and in-person events, such as ticketing and ongoing communication with participants.

Essential Skills and Qualifications:
CMS Expertise: Solid experience with content management systems (Preferably WordPress) and the ability to customize and optimize in alignment with goals and priorities.
SEO: Experience with all aspects of search engine optimization techniques to improve the website's visibility in search engine results.
Analytics: extensive knowledge of working with web statistics. Implementing and interpreting web analytics tools (e.g., Google Analytics) to gather insights and inform decision-making.
Integration: Knowledge of API integration, especially with CRM systems, payment gateways, and third-party platforms.
Cybersecurity: Understanding of web security best practices and the ability to implement security measures to protect donor data
Data-Driven Decision-Making: Strong analytical and data interpretation skills to drive improvements based on donor behavior and campaign performance.
Project management: Skilled project manager with a sense for running and executing projects across departments and functions.
Other:
Knowledge of DNS management, familiarity with web development frameworks, proficiency in HTML, CSS, Javascript, server-side scripting languages, responsive web-design etc. a plus
Motivation to join an organization with a strong mission and purpose
Proficiency working in Adobe Creative Suite
Experience in vendor selection, contract negotiation, and managing the technical budget for web-related projects.
Commitment to staying updated on emerging web technologies, trends, and best practices.
Proficiency in Danish or English
What we can offer:
We are an international, independent medical humanitarian organization known for our unwavering commitment to providing impartial, neutral, and high-quality healthcare to those who need it most. If you are passionate about making a meaningful difference in the world through your daily work, this role could be for you!
A supportive team and line management, as well as a sound working environment.
A healthy work-life balance with flexible working hours and locations. Your base will be in our office at Strandlodsvej, Copenhagen S, but we work with a very high degree of flexibility and offer the possibility to work remotely several days a week.
Opportunities for professional growth and development as well as the possibility to collaborate with an international team of highly qualified individuals.
Please note that the salaries at MSF Denmark are set to reflect our humanitarian identity and the market rate for the NGO sector in Denmark.
How to apply
To apply, please submit your cover letter, resume (without photo), and any relevant certifications to job@copenhagen.msf.org. Please indicate "Webmaster" in the subject line.
You are welcome to submit you application and resume in English or Danish as preferred.
If you have any questions or would like more information about this opportunity, please contact Fundraising Director Birgitte Bilde Noël at bbn@copenhagen.msf.org or +45 41 77 74 19.
Application Deadline: Sunday December 3rd 2023.
Send your application to: job@copenhagen.msf.org
Ansøgningsfrist / Application Deadline:
3. december 2023
Médecins Sans Frontières
We are a movement of doctors, nurses, midwives, and many other professionals. Every year, we provide emergency health care to millions of people affected by catastrophes, conflicts, and epidemics, or who are otherwise deprived of access to a healthcare system.
We go where the need is greatest, regardless of who our patients are and where they come from. We are committed to our principles of neutrality, impartiality and independence and bear witness to what we see while providing medical care to the people we assist. In 1999, we received the Nobel Peace Prize in recognition of our work.
We value diversity and strive for an inclusive and accessible workspace and encourage all individuals with the required qualifications to apply, irrespective of ethnic, national, or cultural background, age, gender, sexual orientation, religious beliefs, disabilities, or any other aspect of their identities.
Work with us.