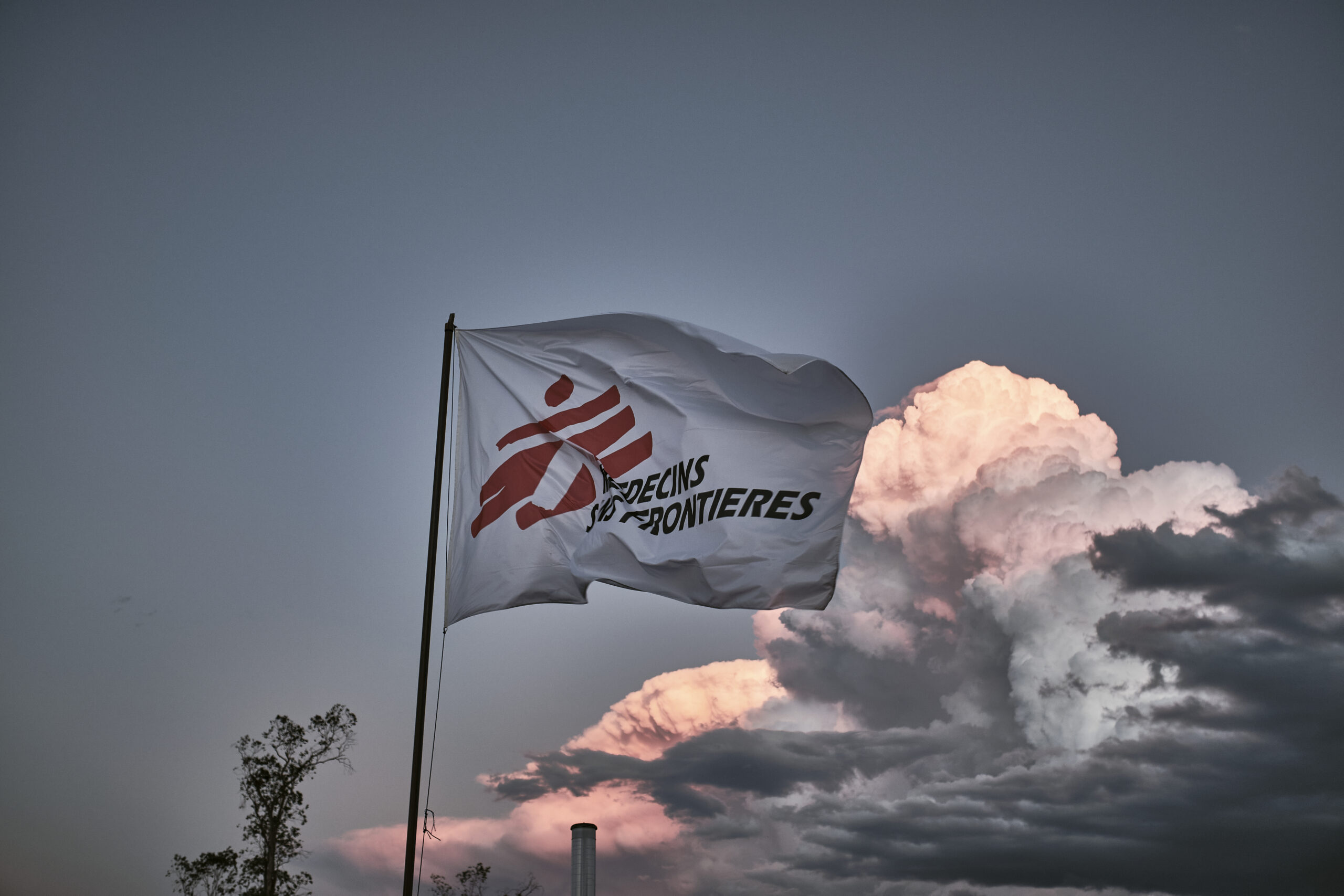 © iAko M. Randrianarivelo/Mira Pho
We are looking for a creative and resourceful Recruiter with good networking skills and a proven track record in recruitment and talent attraction.
In MSF, we know that we can only be as good as our staff. Help us find the best people in Denmark to join our movement of doctors, nurses, logisticians, HR and finance specialists, and many other professionals who contribute every day to saving lives all over the world.
In recent years, MSF's International Mobile Staff (IMS) recruitment strategy has changed from a relatively reactive approach with a broad scope to a more proactive and targeted tactic focused on a smaller number of specialized profiles. To attract enough suitable IMS candidates, new and innovative recruitment initiatives need to be explored, developed, and implemented.
Concurrently, MSF-DK's HR department needs an overhaul in terms of policies, SOPs, and systems used to recruit both IMS and Office Staff.
We are looking for…
To help us to take our recruitment efforts to the next level, we are looking for a service-oriented, creative, and resourceful Recruiter with excellent networking skills and a high level of cross-cultural awareness who is capable of initiating, coordinating, and implementing a variety of recruitment initiatives focussed on delivering concrete and impactful results.
This is a fulltime position, and the Recruiter will be reporting to the People Director.
CORE RESPONSIBILITIES AND TASKS
As Guardian of the Recruitment Process
Ensure a smooth and seamless recruitment process in accordance with Danish labour law and MSF-DK policies and principles, hereunder in terms of Equity, Diversity, and Inclusion (EDI) as well as branding. This entails among other things:
Develop and update all necessary recruitment policies, SOP, and tools.
Advise, guide, and assist all hiring managers throughout the recruitment process.
Participate in and provide constructive feedback on all job interviews.
Participate in the selection, implementation and roll out of a new recruitment system.
As Recruiter of International Mobile Staff
Recruit enough first-mission IMS to meet annual objectives by proactively sourcing potential candidates in the short and mid-term while laying the ground for future recruitment needs in the long term. This entails among other things:
Gather and analyse all necessary information to fully understand the targeted MSF positions.
Map and identify recruitment-relevant institutions, networks, and groups online and offline.
Establish and nurture collaborations with all recruitment-relevant institutions and networks.
Draft, prepare, and disseminate all recruitment material.
Plan, coordinate, and implement all recruitment initiatives in Denmark.
Receive, screen, and shortlist all applications based on objective criteria.
Organize, participate in and facilitate all Assessment Centres.
Select, refer for technical validation, and recruit all successful candidates.
As Recruiter of Office Staff
Ensure enough suitable applications are received and shortlisted for all Office Staff vacancies.
This entails among other things:
Plan, coordinate, and implement MSF-DK's recruitment strategy in close collaboration with all departments.
Assist hiring managers in drafting job descriptions and job openings.
Disseminate all job openings and other recruitment-relevant material.
Receive, screen, and shortlist all applications based on objective criteria.
Initiate and support a proper onboarding of all office staff.
QUALIFICATIONS
Education:
Desirable:
Degree in Human Resources or Administration
Experience:
Essential:
Proven track record within recruitment.
Experience with talent attraction.
Experience with recruitment systems.
Desirable:
Experience with marketing.
Experience from working with Equity, Diversity, and Inclusion matters.
Experience from another NGO.
Languages:
Essential:
Proficient English
Proficient Danish
Knowledge:
Essential:
Thorough knowledge of the Danish labour market.
Good knowledge of the Danish educational system.
Desirable:
Knowledge of Danish labour law.
Knowledge of Equity, Diversity, and Inclusion in the workspace.
You can expect …
To be part of a small, well-functioning and very dedicated HR team consisting of 8 employees and 3 volunteers.
To be working in an open and inclusive environment characterised by a high degree of flexibility, trust, and close collaboration between departments in the spirit of what we call the One-office mindset.
Your base will be in our office at Strandlodsvej, Copenhagen South, but as we work within a hybrid set-up with a high degree of flexibility, we welcome applicants from other areas.
Application
To apply please send your CV and a cover letter to job@copenhagen.msf.org.
If you have any questions, please don't hesitate to contact Ann-Christina Hansen at ach@copenhagen.msf.org or +45 41 77 74 37.
Application deadline: Sunday 01/10/2023
As we would like you to start as soon as possible, job interviews will – insofar possible – be concluded before the beginning of October.
Ansøgningsfrist / Application Deadline:
1. oktober 2023
Médecins Sans Frontières
We are a movement of doctors, nurses, midwives, and many other professionals. Every year, we provide emergency health care to millions of people affected by catastrophes, conflicts, and epidemics, or who are otherwise deprived of access to a healthcare system.
We go where the need is greatest, regardless of who our patients are and where they come from. We are committed to our principles of neutrality, impartiality and independence and bear witness to what we see while providing medical care to the people we assist. In 1999, we received the Nobel Peace Prize in recognition of our work.
We value diversity and strive for an inclusive and accessible workspace and encourage all individuals with the required qualifications to apply, irrespective of ethnic, national, or cultural background, age, gender, sexual orientation, religious beliefs, disabilities, or any other aspect of their identities.
Work with us.