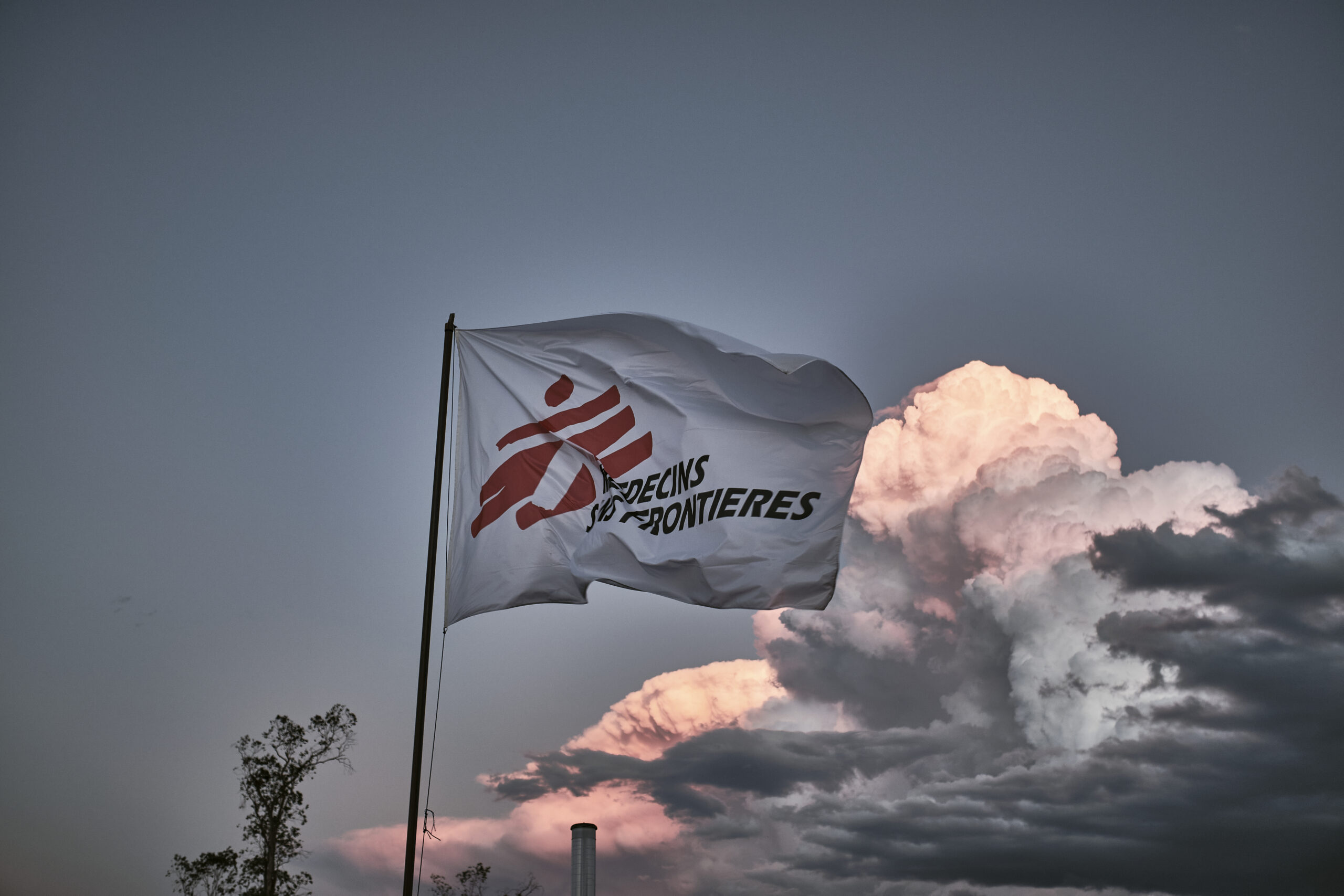 © iAko M. Randrianarivelo/Mira Pho
Internship
Stillingen er ikke længere slået op.
We are looking for an intern with strong analytical skills and a passion for humanitarian medical agendas for the Advocacy and Analysis Unit (AAU) from February 2023 to June 2023.
The intern's main role is to support the advancement of MSF's advocacy priorities in Denmark with the aim to create lasting improvements for MSF patients in the most vulnerable situations globally. In doing so, the intern supports the ongoing activities and priorities of the AAU team and works closely with AAU team members.
This includes conducting analysis and research on key humanitarian and medical agendas; increasing awareness about MSF's humanitarian and medical priorities amongst different audiences in Denmark through events, outreach, and campaigning – and engaging with key stakeholders to push for positive change for patients globally.
The intern's main tasks fall either within advocacy and analytical work, mobilization and support to volunteers, coordination of public outreach initiatives or support to internal trainings of MSF field staff.
The intern will have the opportunity to focus on one topic of the intern's choice and conduct related research and analysis, depending on the intern's educational requirements and interest. This will be defined together with the AAU team in the initial weeks of the assignment.
Core responsibilities and tasks
Support analysis and advocacy activities, including the following:
Produce factual and well-researched talking points, background papers and analytical briefings on different humanitarian emergencies as well as thematic global health priorities, including access to healthcare in low-income countries; pandemic preparedness, neglected tropical diseases, mental health and survivors of violence, sexual and reproductive health as well as planetary health, amongst others.
Stay informed on Danish political debates and potential engagement areas for MSF Denmark
Stay informed about MSF's international humanitarian and medical priorities and guidelines
Participate in developing, implementing, and evaluating MSF advocacy strategies and plans
Coordinate public outreach and engagement initiatives, including the following:
Participate in meetings with the MSF Outreach group on cross-cutting events in MSF Denmark
Support implementation of events and initiatives, where MSF Denmark can build awareness about MSF's vision and advocacy priorities and encourage action on defined action points, including possibly an event on TB and HIV in April 2023; Folkemødet in June 2023 and an event on Neglected Tropical Diseases in May 2023.
Prepare "event packages" of materials that are easily reproduced and scaled up for specific events by MSF volunteers
Support MSF Denmark and its MSF Operational Centre Brussels in digital trainings:
Support the roll-out of MSF's internal training on "Survivors of Violence" together with a team of experts in MSF and other partner organisations
Support participant care for the course participants and support technical matters in the digital course format
Support various tasks, such as evaluation of the course as well as surveying MSF project's learning needs on treatment of survivors of violence in the future
The intern will also be expected to:
Contribute to the strategic work and team discussions on developing advocacy and analysis priorities in the AAU
Contribute actively towards a positive teamwork/spirit and problem solving as an integrated team member in the AAU and MSF Denmark
Support colleagues with joint tasks or in times of need with extra hands.
Qualifications
The intern is expected to be undergoing studies in a relevant discipline e.g. medicine, public health/global health, political science/global politics, human rights or the like
Experience from volunteer work in NGOs is desirable, but not necessary as is experience in working in low-income countries or humanitarian settings
Essential: English fluently, preferably some Danish
Knowledge about humanitarian or global health issues – or advocacy approaches and tools is desirable
Competences
Insight into and belief in MSF's core values
Collaborative skills and ability to work with many different groups and stakeholders
Analytical mindset and good written and spoken communication skills
Able to work evening and weekend in some busy periods
Terms
This is an unpaid internship. MSF will provide advice and support for the intern and regards the internship as a learning experience.
Lunch will be provided for the intern when in the office.
MSF has a flexible working strategy with the option to work partly from home.
How to apply
If you can see yourself in this position, tell us why in a cover letter and send your CV to job@copenhagen.msf.org
Interviews are expected to take place in week 49 and 50.
Questions may be directed to AAU Director Julia Raavad, + 45 4177 7425 / jra@copenhagen.msf.org
Location: Copenhagen
Contract: Temporary contract for unpaid internship
Starting date: 31st of January 2022
Reporting to: AAU Director
At MSF, we are committed to an inclusive culture that encourages and supports the diverse voices of our employees. We welcome applications from individuals of all genders, ages, sexual orientations, nationalities, races, religions, beliefs, ability status, and all other diversity characteristics.
Ansøgningsfrist / Application Deadline:
4. december 2022
Médecins Sans Frontières (MSF) is a private, international humanitarian organization that provides emergency medical assistance to victims of conflict and disasters in more than 72 countries. MSF provides assistance to populations in distress, to victims of man-made or natural disasters, and to victims of armed conflicts without any discrimination in relation to religion, ethnic or political affiliation. MSF is a completely neutral and impartial organization, which, according to the universal medical ethics and the right to humanitarian aid, claims full and unhindered freedom to carry out its work. In addition to emergency medical care, MSF talks about the suffering, abuse and distress that our staff are witnessing.