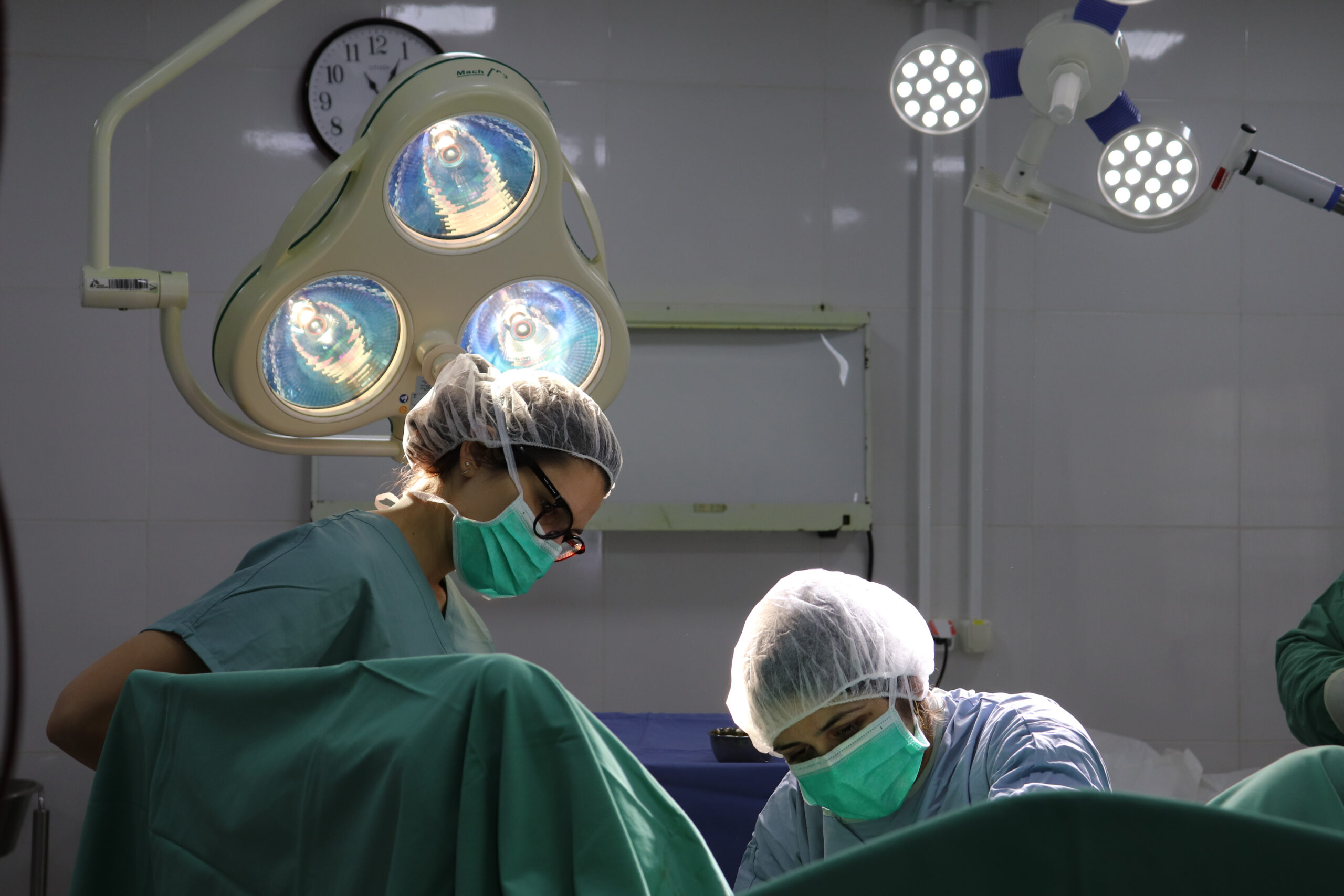 © MSF/Elise Moulin
Obstetricians-Gynecologists

for Yemen

Stillingen er ikke længere slået op.

MSF is urgently looking for Obstetricians-Gynecologists (OB-GYN) for our projects at the Abs and Al-Qanawes hospitals in Yemen.

For this specific post we offer the possibility of a short-term contract of 3 months with departure preferably in November 2022 but negotiable. Further commitment is not required but welcome. The position will be reopened every 3 months.

To work for us as an OB-GYN, you need to be prepared to work with limited resources, in isolated contexts and with other staff who sometimes have little training. MSF OB-GYN work in close coordination with both national and international team members (nurses, midwives, lab technicians, etc.).

Among other things, MSF OB-GYN's responsibilities include attending to planned and emergency obstetric surgery and complicated deliveries as well as doing post-operative and post-natal follow-up together with the anesthetist. Clinical skills and problem-solving capacity are vital for coping with the shortcomings in infrastructures. A major component of our OB-GYN's work is the supervision and training of national staff.

Minimum requirements:
Degree in medicine and completed specialization in gynecology and obstetrics.
Medical registration.
At least 2-4 years' work experience, including experience in obstetric surgical procedures.
Willing to work under difficult conditions and in a high insecurity context.
Good level of English (minimum B2)
Minimum availability of 3 months, although preferably for longer.
Basic IT skills.
Desired requirements:
Field experience from other international organizations.
Experience in supervising and training of staff.
What we offer:
A short-term contract of min. 3 months.
Preparatory courses before leaving to the field.
The chance to develop professionally in an international organization. A career manager from the HR department will monitor your professional development (career path, training, etc.) within the organization.
The opportunity to contribute to our objective of saving lives, alleviating suffering and helping those most in need.
How to apply:
To apply, please, submit your CV and Cover letter to job@copenhagen.msf.org. Please indicate the title of the vacancy in your cover letter.
If any questions regarding the position, please contact Kamma Skaarup ks@copenhagen.msf.org.
At MSF, we are committed to an inclusive culture that encourages and supports the diverse voices of our employees. We welcome applications from individuals of all genders, ages, sexual orientations, nationalities, races, religions, beliefs, ability status, and all other diversity characteristics.
Ansøgningsfrist / Application Deadline:
17. juli 2022
Læger uden Grænser (MSF) er en privat, international, humanitær organisation, der yder medicinsk nødhjælp til ofre for konflikter og katastrofer i flere end 72 lande. MSF yder uden nogen form for diskrimination i forhold til religion, etnisk eller politisk tilhørsforhold hjælp til befolkninger i nød, ofre for menneskeskabte katastrofer eller naturkatastrofer og ofre for krigshandlinger. MSF er en fuldstændig neutral og upartisk organisation, som i henhold til den universelle medicinske etik og retten til humanitær hjælp kræver fuld og uhindret frihed til at udføre sit arbejde. Ud over medicinsk nødhjælp fortæller MSF om de lidelser, overgreb og den nød, som vores udsendte er vidner til.