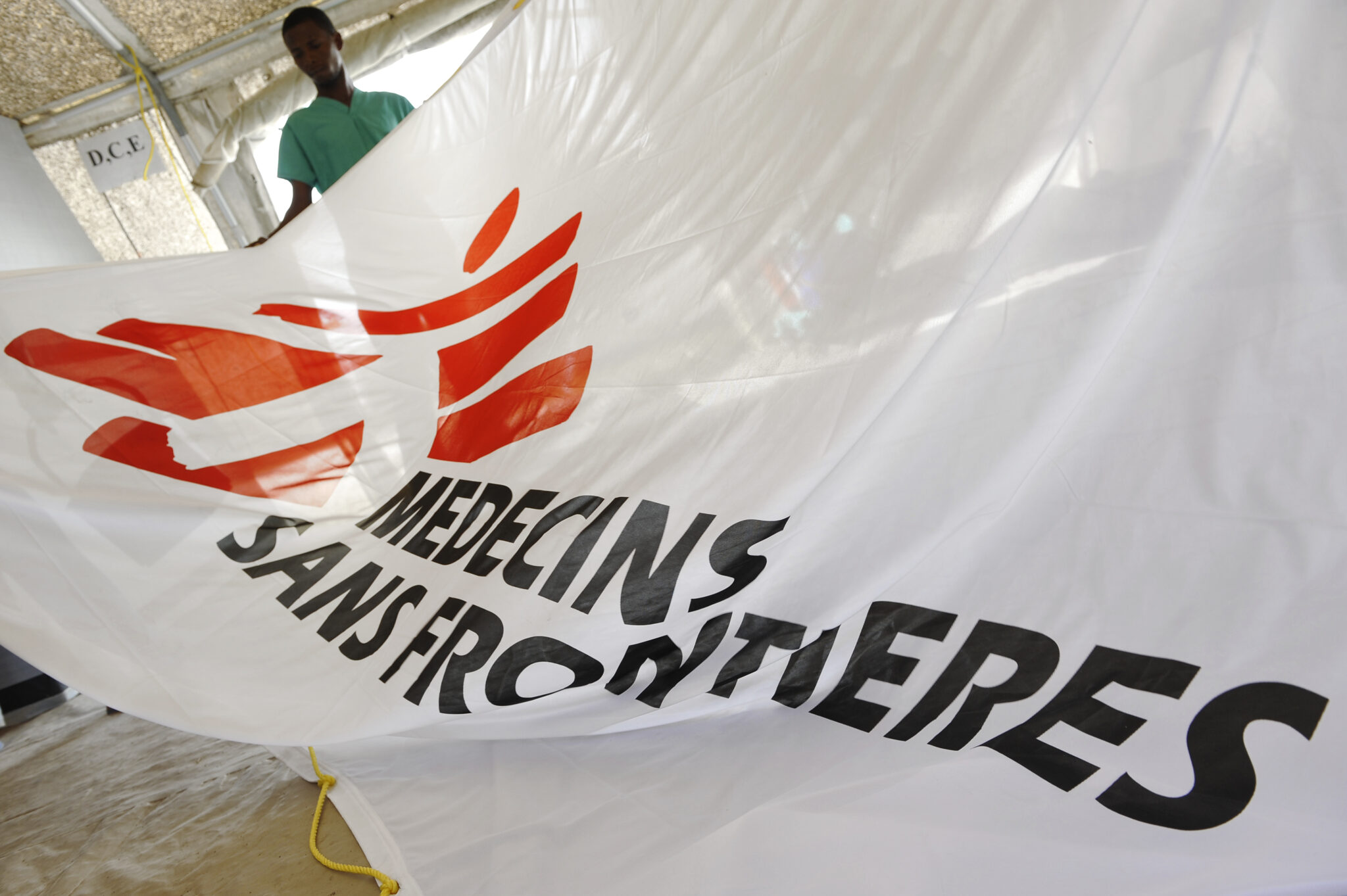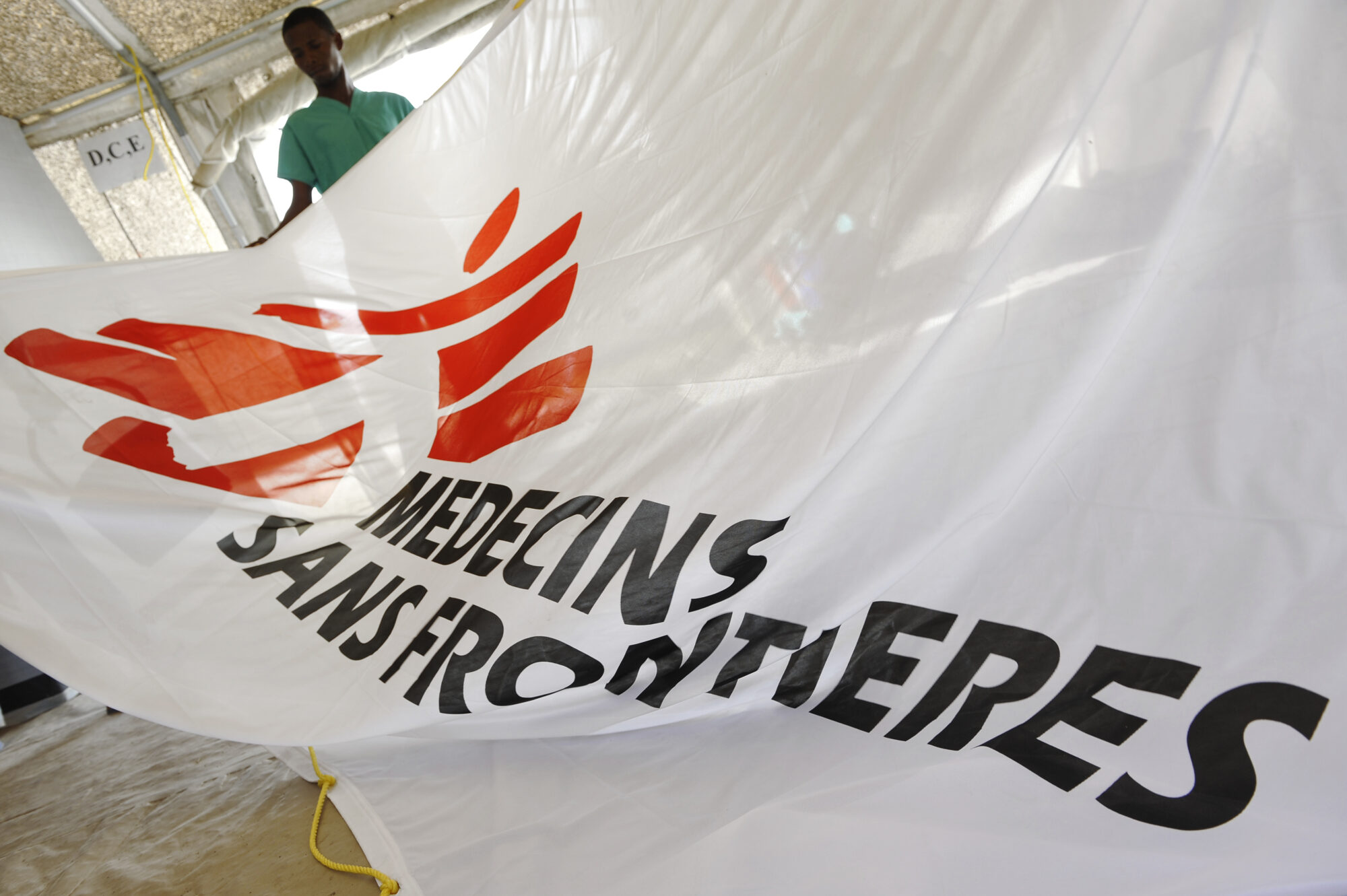 © Nicola Vigilanti
Are you
the next General Director

of MSF in Denmark?

Stillingen er ikke længere slået op.

Would you like to work at one of the most meaningful workplaces?

Would you like to join an international humanitarian organization and help accomplish its international mission from Denmark?

Médecins Sans Frontières / Læger uden Grænser (MSF) in Denmark is looking for it's next General Director. This position may be something for you.
What the position entails:
MSF in Denmark is one of the most well-driven and trustworthy NGO's in Denmark. You will be tasked with meeting high expectations in the position as the General Director (GD).
The position entails various key tasks and responsibilities, including:
Representing MSF in Denmark. You are expected to be able to participate and represent MSF Denmark on platforms such as public debates, interviews, and talks for a variety of audiences throughout the country. It is therefore an advantage to be fluent in Danish, spoken and written.
Staff Responsibilities. In MSF Denmark, we have an "open-door" approach, which implies that you may become involved in many different projects running within the office. Your direct staff responsibilities involve primarily the Management Team, consisting of you as GD and the managers of the five departments.
International cooperation. MSF is an international organization consisting of different associations, sections and operational centers. Your job as GD will require involvement and participation in different working groups with GDs of other sections. Proficiency in spoken and written English is therefore required, and a basic level of understanding/proficiency in French would be an advantage.
Fundraising. MSF Denmark has its own fundraising department with a dedicated Fundraising Director. You are expected to be involved in particular with fundraising projects, which includes providing an analytical perspective to ensure decisions made do not potentially conflict with MSF's work, vision and mission.
Lobbying & Témoignage. At times, MSF may speak out publicly to bring a forgotten crisis into the public eye, denounce abuses, challenge the diversion of assistance, or to call out policies that restrict access to medical care or essential medicines. Your position is expected to include some lobbying work with politicians as well as other NGO's and/or relevant actors.
MSF Denmark – one organization
MSF Denmark is led out of a philosophy that we call" One Office" which basically involves working transversally across departments. It also implies that the Management Team, with whom you will be expected to work closely with, meets frequently to discuss many different relevant issues to ensure different perspectives are brought to the table. The GD then becomes the link that keeps the organization together.
In Denmark, MSF has the following five departments with dedicated directors:
Finance, administration and IT, led by Malin Palmér
Fundraising, led by Kristina Boldt
HR, led by Monica Folch
Communications, led Rasmus Baastrup
Advocacy & Analysis, led by Hanne K. Epstein
Credibility is key
To become a successful GD, you are expected to be outstanding at creating positive and trustworthy relationships and thereby generating credibility. Credibility thus implies that you do as you say you do. In MSF credibility also implies leading in compliance with MSF's vision, objectives and values.
We are not interested in your CV, to start with!
MSF experience is an asset. . However, we are open to hear from candidates who have not necessarily been involved with MSF before. Therefore, to begin with, we will not be asking for a traditional motivation letter to accompany your CV. We will instead ask you to prepare a case that will qualify you to potentially become shortlisted for the position and interview rounds.
Please find below the case we would like you to prepare.
The General Director's Case: Your First Board Meeting
Part of your job as GD will be to participate in MSF Denmark's monthly board meeting. Imagine that you have already been hired as GD and you are preparing for the first board meeting. You will be asked to answer the following questions:
Taking the GD's key tasks mentioned above into account, which areas of responsibility will you prioritize and what areas will you deprioritize or delegate to others (and in this case to whom)?
How would you describe your leadership style and how will it be expressed in the workplace?
In recent years there has been a rise of nationalism and populism both internationally and in Denmark. What are your thoughts on this? How will you motivate the Danish population to provide assistance to refugees?
What do you consider to be the most important part of OCB's strategy (download below) and how do you think this should affect MSF Denmark?
The Board wants to help you to become a successful GD. Which expectations do you have of the Board in order to achieve this?
Are there other issues you yourself find important?
Evaluation criteria
For you to be able to answer the case questions in the best possible way, you can see this list entailing the evaluation criteria:
Cooperation: It is a central point that the cooperation in the leadership team, and in the office, will take place with a mutual respect for the individual's approach and professionalism. In continuation of this, it is of utmost importance that everyone feels involved in decisions made. It means, among other things, that you can listen actively to different parties' ideas and suggestions.
Concretization of ideas and initiatives: Your answer will also be evaluated based on your ability to transform wishes and ideas into action as well as your strategic and analytical abilities.
Process-understanding and process-language: To succeed as GD, it is crucial that you can handle a reality of strong ambitions as well as personal and political interests. Thus, it is important that you can strongly describe the processes involved in the realization of your initiatives. Likewise, it is important that you are able to understand and consider the different, sometimes opposite, language, interests and agendas of various stakeholders.
Communication: We will also evaluate you based on how you communicate your answer to the case.
Credibility: One of MSF's most important assets is credibility. It is therefore crucial that you are ambitious, realistic, and able to pinpoint any possible pitfalls in your presentation.
Application process, terms & conditions, time horizon
To be considered for the position as GD, we ask you to send in your qualified answers to the above questions. We expect you to write a maximum of 2-3 A4-pages, preferably as a PDF. You can complete the application procedure by sending your answers to [email protected].
Further employment conditions and important information regarding the GD position:
The term of the position as GD is 3 years and can be extended by another 3-year term once, so two full terms totaling 6 years.
Salary will be set  based on your qualifications and MSF's rewards policy – https://msf.dk/oekonomi/loenpolitik/
The recruitment panel will include representatives of the Board: Heidi Christensen (Chairman of the Board), Mauro Lucardi, Jørgen Andersen, Amanda Godballe, Kasper Wolthers. Lars Lundmann (consultant from LUNDMANN) will also participate.
Application deadline: Thursday 19 november 2020.
Job interviews: Week 47 + 48
Start date: 1 January 2021, or as soon as possible after this date
If you have questions about the position or the application process, you are very welcome to contact Heidi Christensen, Chairman of the Board for MSF Denmark ([email protected]) or Lars Lundmann, Consultant for LUNDMANN, who assists MSF with the recruitment (phone +45 30 29 61 95).
About Médecins sans Frontières
Médecins Sans Frontières translates to Doctors without Borders. We provide medical assistance to people affected by conflict, epidemics, disasters, or exclusion from healthcare. Our teams are made up of tens of thousands of health professionals, logistic and administrative staff – bound together by our charter.
Our actions are guided by medical ethics and the principles of impartiality, independence and neutrality.
We are a non-profit, self-governed, member-based organization.
MSF was founded in 1971 in Paris by a group of journalists and doctors. Today, we are a worldwide movement of more than 67,000 people, with staff from over 150 countries.
Ansøgningsfrist / Application Deadline:
19. november 2020
Læger uden Grænser (MSF) er en privat, international, humanitær organisation, der yder medicinsk nødhjælp til ofre for konflikter og katastrofer i flere end 72 lande. MSF yder uden nogen form for diskrimination i forhold til religion, etnisk eller politisk tilhørsforhold hjælp til befolkninger i nød, ofre for menneskeskabte katastrofer eller naturkatastrofer og ofre for krigshandlinger. MSF er en fuldstændig neutral og upartisk organisation, som i henhold til den universelle medicinske etik og retten til humanitær hjælp kræver fuld og uhindret frihed til at udføre sit arbejde. Ud over medicinsk nødhjælp fortæller MSF om de lidelser, overgreb og den nød, som vores udsendte er vidner til.