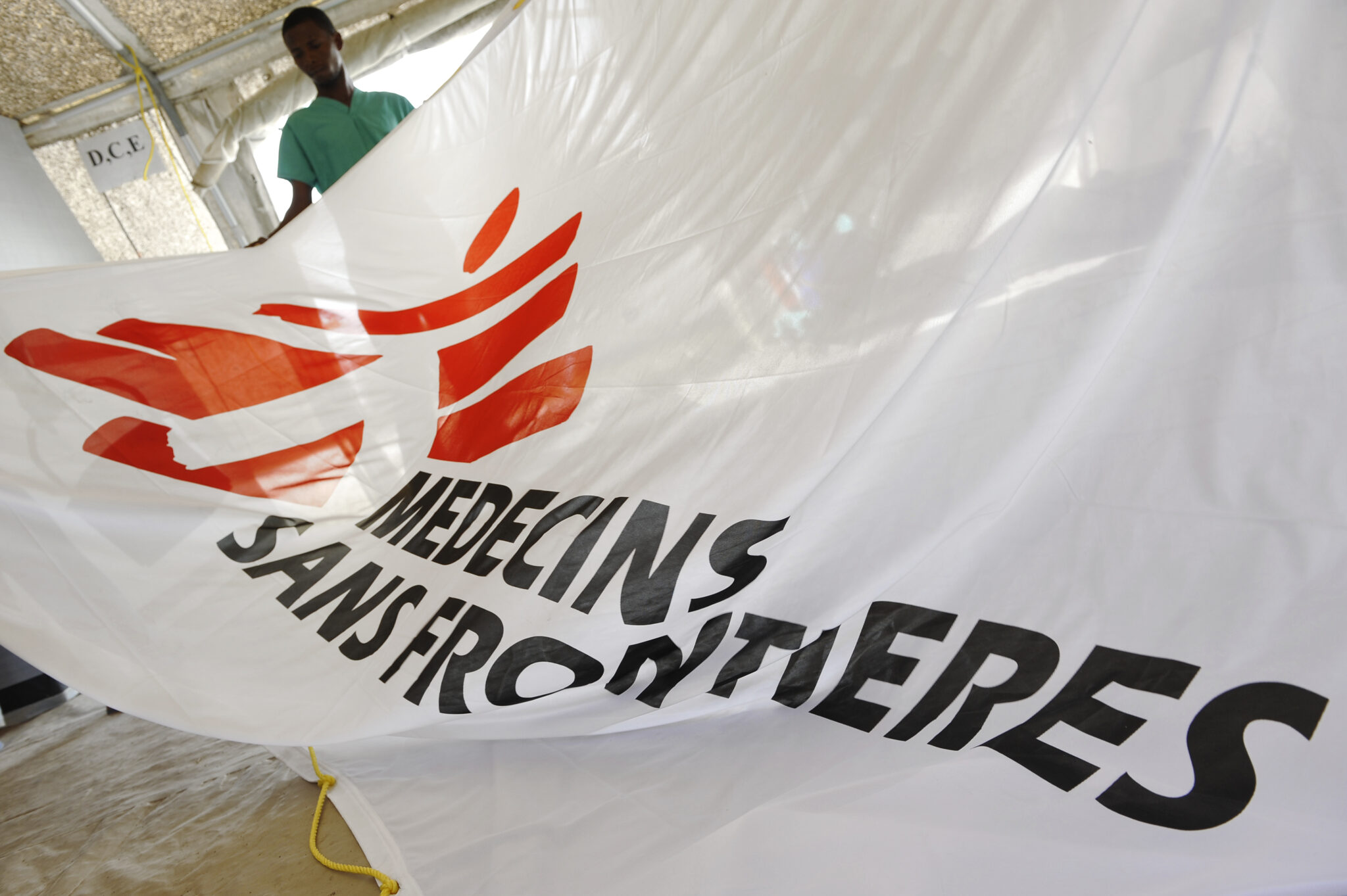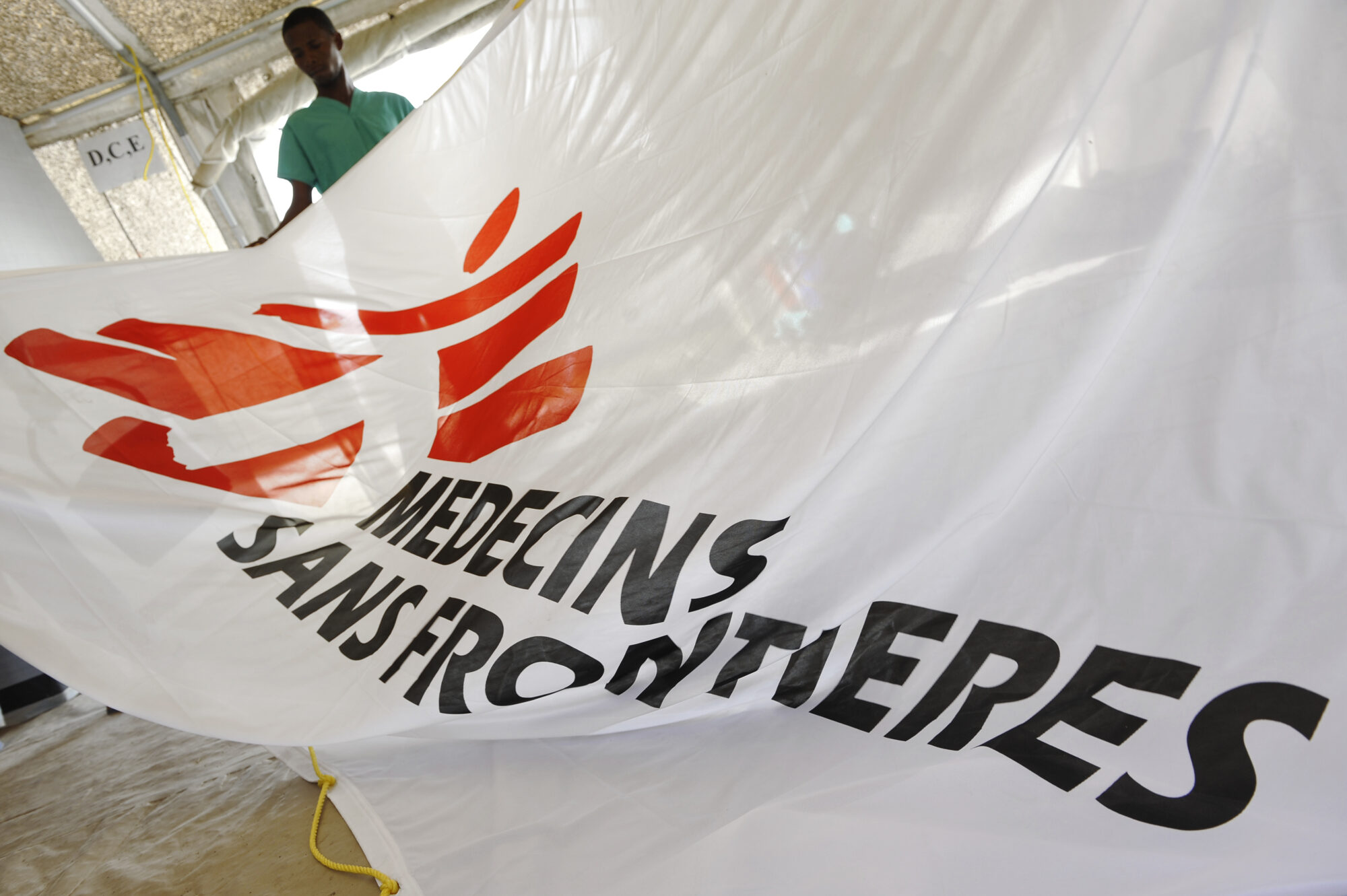 © Nicola Vigilanti
Are you the next
Analysis and Advocacy Team leader

of MSF Denmark?

Stillingen er ikke længere slået op.

Would you like to work at one of the most meaningful workplaces? Would you like to join an international humanitarian organization and help accomplish its international mission from Denmark?

Médecins Sans Frontières / Læger uden Grænser (MSF) in Denmark is looking for our next Analysis and Advocacy team leader, a passionate humanitarian frontrunner. This position may be something for you.

Médecins Sans Frontières (MSF) is a leading international independent medical humanitarian organization, dedicated to providing expert medical care to vulnerable populations at times of armed conflict, epidemics, natural disasters and exclusion from healthcare. In over 70 countries worldwide, MSF provides both life-saving emergency care and longer-term assistance to make basic healthcare services available to the most vulnerable or excluded communities. MSF's aim is to provide impartial assistance, on the basis of need alone, regardless of ethnic origin, gender, creed or political affiliation.

Témoignage is an important part of the MSF identity and we are looking for someone who can speak out with conviction, challenging the status quo when needed, while always safeguarding our humanitarian, medical approach, and our trustworthiness.

We believe that it is important that you have a background within medical, paramedical, or public health, you need to have a high knowledge and interest in parliamentarian systems and networks. Being up to date on current humanitarian debates paired with earlier experience in health and humanitarian lobbying, in Denmark or abroad is an asset.

We need someone that can give excellent sparring within his/her field to the General Director and the rest of the organisation, someone with a strong willingness and interest in the Danish parliamentarian system, someone who is open to media appearances and has a proven track record as an excellent communicator, written and spoken.

Knowledge of Danish is a plus, but the right candidate will be able to persuade us that English is good enough.

We are looking for a strong team player, a strong networker and an energetic front-runner streak in your approach will be seen as positive.

You will coordinate and lead a department consisting of 3-4 people, you will report to our General Director and you will be a part of the Management Team.

More about your responsibilities:
You will be accountable for the proper plan, size, and coordination of all resources (human, material and financial) needed in MSF Denmark AAU to achieve the defined ambitions in a collaborative and positive manner
You will lead a coherent, accountable, and vibrant AAU promoting cross departmental collaboration
You will promote and maintain the core values of MSF in Denmark with different stakeholders (politicians, other organizations, etc) to ensure that MSF core values are adhered to, and strengthen the awareness in the Danish population about the needs of populations in need
You will ensure and monitor that MSF's identity, mission and name is used in a representative, ethical, and consistent manner across all activities of AAU
Together with MSF Denmark's General Director, Board President, and other defined spokespersons, you will ensure representation of MSF Denmark in meetings with Danish NGOs, government, institutions, civil society, community groups and companies to empower and advocate the MSF principles – including representation in the media when relevant
You will actively participate in the planning and implementation of public awareness campaigns (including big events such as Folkemødet)
You will build political awareness and carry out call to action on:

access to medicine and health care for populations in conflict and war zones, and during flight and displacement

infectious disease outbreaks, prevention and treatment among vulnerable populations.

humanitarian situation and rights of people on the move (refugees, asylum seekers, migrants)
If you can see yourself in this position, tell us why in a cover letter not longer than two pages, send your CV and be prepared to fulfil a shorter assignment, either before the first interview or between the first and second interview.
Location: Copenhagen.
Contract: full-time position (100%). Open-ended contract.
Starting date: ASAP in 2021
Reporting to: General Director
Deadline of applications: 15. February 2021 to job@copenhagen.msf.org 
We need you as fast as possible, therefore we are planning ongoing interviews during February, starting before the final deadline of applications, which will be 15th of February 2021.
At MSF, we are committed to an inclusive culture that encourages and supports the diverse voices of our employees. We welcome applications from individuals of all genders, ages, sexual orientations, nationalities, races, religions, beliefs, ability status, and all other diversity characteristics.
Ansøgningsfrist / Application Deadline:
15. februar 2021
Læger uden Grænser (MSF) er en privat, international, humanitær organisation, der yder medicinsk nødhjælp til ofre for konflikter og katastrofer i flere end 72 lande. MSF yder uden nogen form for diskrimination i forhold til religion, etnisk eller politisk tilhørsforhold hjælp til befolkninger i nød, ofre for menneskeskabte katastrofer eller naturkatastrofer og ofre for krigshandlinger. MSF er en fuldstændig neutral og upartisk organisation, som i henhold til den universelle medicinske etik og retten til humanitær hjælp kræver fuld og uhindret frihed til at udføre sit arbejde. Ud over medicinsk nødhjælp fortæller MSF om de lidelser, overgreb og den nød, som vores udsendte er vidner til.